Your hiking holiday in Luson
the valley for hiking fans
The spa and adventure farm Sieberlechner is the starting point for countless excursions: quiet panoramic hikes in the Luson Valley or from our house to the Castle Rodenegg or the Rienza Gorge, hikes along the unique Farm Path, wonderful mountain hikes or a visit to the most beautiful mountain pastures of South Tyrol, the Alps of Rodengo and Luson.
Various itineraries lead to green pastures, past the breath-taking view of the Dolomites and the mighty peaks of the Sas de Putia at Passo delle Erbe. This mountain is a worthwhile destination. We are happy to advise you on the best hiking trails in the region and to accompany you on your tours.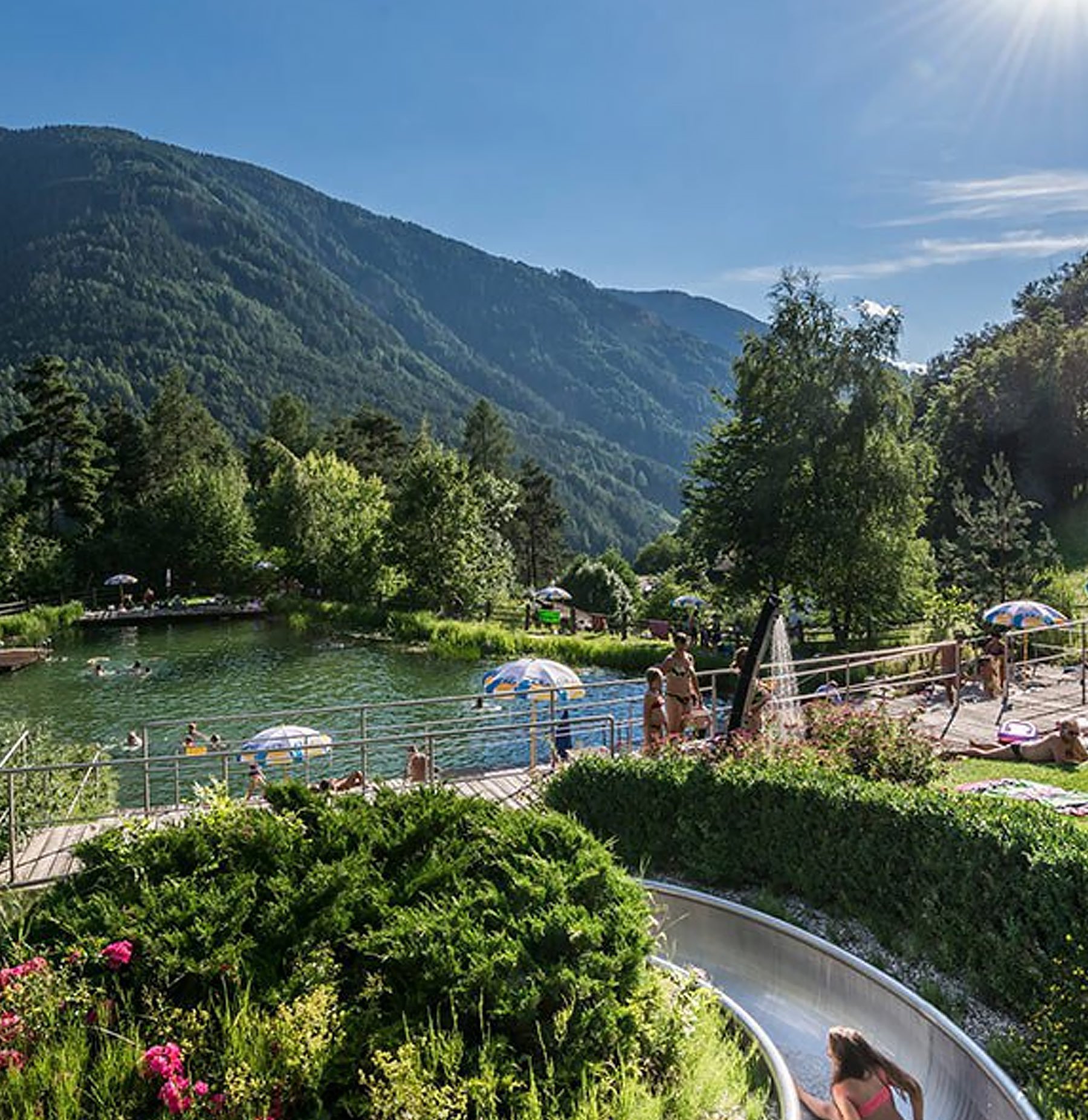 The natural swimming pond in Luson is a marvellous place. When you return from a hike, here you will find pure relaxation and refreshment. Revitalized and relaxed, you may return to the spa farm Sieberlechner. There you will enjoy drinks and snacks in the evening.
In the winter, Luson offers many winter sports on the longest alp in South Tyrol, the Alpe di Luson: snowshoeing, ski touring, cross-country skiing with a magnificent panorama, toboggan runs and winter hiking on serene trails. The ski lift Rungg in Luson is particularly suitable to learn to ski: wide, gentle slopes with ski rental and teachers. Every day, the ski bus also takes you to Mount Plose with 40 km of ski slopes of all difficulty levels. In the evening, enjoy the sauna with hay bed at the spa farm Sieberlechner.
The Luson App and the Hiking Guide – the most beautiful itineraries
The Luson app is a mobile travel guide and thus a valuable companion for your trip to South Tyrol. Here, you will find 50 different tours through the Isarco Valley, which can be used with GPS support. Photos briefly present the most beautiful itineraries. The Hiking Guide by Franz Hinteregger is a practical companion for your hikes. It presents the best itineraries and provides a good overview of routes for cycling, mountain hiking, pleasure tours and much more. The mild climate and the many hours of sunshine naturally welcome enthusiastic hikers to the region, offering gentle transitions of landforms, the nature park Puez Odle and mountain castles